"Developing Storage Products For The Long-Term Preservation of Collectibles"

Have you spent hundreds if not thousands of dollars having your coins conserved and graded by one of the major grading companies?

Did you know that graded & encapsulated coins are in holders that are not airtight?

Have you been storing your encapsulated coins in inexpensive poly bags, cookie tins, or ordinary shoe boxes, hoping to protect your coins from the harmful effects of corrosion?

Have you tried to use a vacuum sealer, originally purchased for your fish and vegetables, to seal your coins?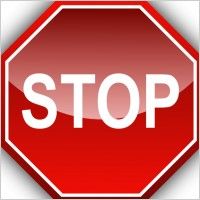 Stop wasting your time with poly bags, tin containers, vacuum sealing, etc.
Coin Armour products were developed from my necessity for the long term storage and protection of my numismatic collection. If you're a coin collector like me, then you have probably always been worried about the long-term protection of your collectibles from corrosion. I originally thought that coin holders were air tight. However, one major grading company admits on their web site that their coin holders are not (NGC FAQs) .

So I decided to store my coins in poly bags thinking this would do the trick. However, after spending many hours researching and sampling products, it became apparent that poly bags cannot protect my coins from the harmful effects of corrosion. Yes, I even tried vacuum sealing.
How frustrating would it be to open a box you have been storing your coins in for several years, only to see them starting to tarnish, or develop copper spots after they have been removed thru conservation. Personally, I believe the fees charged for conservation and grading are very expensive, and I could not imagine having to do this all over again.

Since this is not something I wanted to experience, I created Coin Armour. A company devoted to bringing you the best in long-term storage protection. Our storage products specifically use Intercept Technology ™. Intercept guards against oxidation and provides long-lasting protection.

Toning on silver coins is actually light surface corrosion, and while some toning may be desirable, advanced stages of toning may harm the coin's surface and be ruined forever. Intercept Technology™ stops corrosion in its tracks.

Personally, every single coin I own is protected by Intercept Technology™ and I could not sleep any better at night. And while our products cost more than tradtional poly bags, you have to ask yourself, is the price worth the protection (while knowing that your coin holder is not airtight)? For me, as a collector, there is no other choice.

And by the way, I have even expanded and created storage products for paper currency and comic books. I believe Intercept Technology™ offers superior protection to Mylar.

Please check out our products for coins, currency and comics, and please visit our online store often, as we expect to add new products continuously.




Intercep
Intercept Technology™
Intercept Technology™